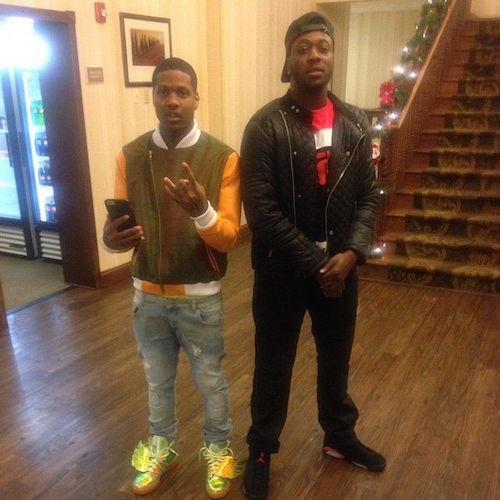 Last night, OTF Chino, who is Lil Durk's manager, was fatally shot in Chicago. According to Chicago Tribune, 24 year old Uchenna Agina was murdered while sitting in his car outside a restaurant in the 8400 block of South Stony Island.
The gunman approached the vehicle and fired multiple shots, hitting OTF Chino several times, including once in the head. Afterwards, a friend drove him to Advocate Trinity Hospital and he was pronounced dead. Police interviewed people inside the restaurant to figure out what happened. So far no arrests have been made.
Lil Durk only posted a picture of his manager on Instagram to show his condolences. Various artists took to their accounts to send their condolences as well. This is not the first time that Lil Durk's camp suffered a tragedy as his artist OTF Nunu was killed last year.