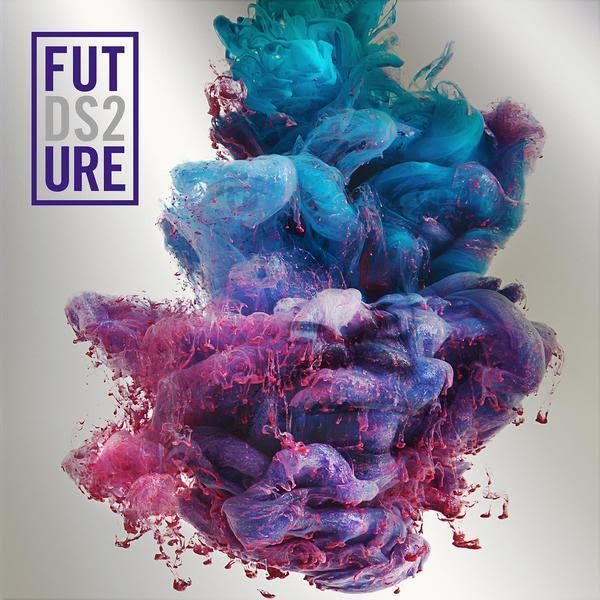 Drugs, women & money cover the surface of Future's wholehearted, profound DS2. The emotion behind [seemingly superficial] lyrics make the album highly valuable, rather than just an ordinary trap album. Lines about codeine and/or fucking groupies are only a veil to the rap elitists that are afraid of taking popular music seriously. DS2 is a corybantic celebration combined with atoms of pure sincerity. A bulk of the album is filled with bliss, but in reality DS2 originates from sorrow. It presents an opportunity to gape at Future's candid mindset, and life. Something Honest failed at doing.
If Honest showed Future is a master at melodies, Dirty Sprite 2 enhances it. Mostly accompanied by Metro Boomin' & Southside's innovative, ringing instrumentals, Future constantly delivers infectious bars—be it a verse, or hook—that makes every moment on the album matter. It feels as if Metro and Southside found the core of Future's sound, which is a balanced mix between thunderous & cinematic. There's the rebellious I Serve The Base instrumental, and the menacing Groupies—both produced by Metro—that give DS2 a merciless feel right before turning it into a softer scenario with beats like Percocet & Stripper Joint/Kno The Meaning.
Kno The Meaning—part of the deluxe version—is sequenced right around the end of the project. It's undoubtedly the most genuine track out of DS2, portraying the man behind the entertainer. "Best thing I ever did was fall out of love" he utters, right before revealing how he lost his hard drive when Esco went to prison. The misfortunes seem to have no end: "There's so much more I gotta endure. I just had my baby, gotta go on tour" he sings, in a subdued tone. Future speaking on these adversities that caused him distress throughout his journey, explains the album's ecstatic spirit. He beat the odds, and created music suitable for celebrating such victory.
You've probably been in the same position Future was, not so long ago. You're comfortable with life, and everything's moving at a satisfying pace. You can't say it's bad, but you know it's nothing extraordinary. Then, unexpected drama gets thrown at you, and before you know it — you're left dealing with a hundred other situations as well. You realize what you had might've actually been better than you thought, but you're determined to strengthen yourself and make those mediocre times seem worthless. You fiend for progress, and become a beast in the meantime. With new, and old friends around you, you're now feeling happier. And although there's times you feel wretched, you ignore it.
That's Dirty Sprite 2. It fleshes out escapism. Future still might be facing difficulties in some aspects of life, but he's indulging in so many activities that turn him into a hyper artist. One single "I'm feeling way better" from Slave Master clarifies that. And even when he's not feeling way better, you can find him doing drugs with strippers, having Rich $ex, and driving expensive cars. He'll force happiness down his own throat. Truthfully, Future's telling you to never let anything bring you down, rather than simply "make your knees touch your elbows."
Essentially, DS2 is like the beach. You can enjoy the sand and shallow waters, or you can swim further, deeper — and find authentic gems in the ocean*. Some people will never like the beach, but it's always going to be there and remain immensely frequented. There's other divergent sceneries (the mountains, for example), or ones that might try to imitate the feeling (hey there, swimming pools). But at the end of the day, beach is better.
*This could also apply to Future's entire discography.
Written by a 17 year old, living in an isolated country.